Read Time:
6 Minute, 13 Second
It's likely that if you wish to create digital designs, you'll need Photoshop. Because of its comprehensive feature set, this Adobe programme has quickly become the industry standard among designers. The software's flexibility lets you make it do exactly what you want, speeding up your productivity as a result. If you have Photoshop, you can use new painting brushes to create the texture you desire in a matter of seconds.
You should be aware that although any effect may be made from scratch in Photoshop, doing so can be a time-consuming and laborious process. When there are more efficient ways to get the job done in much less time, doing things by hand isn't the best option.
There are other options, and brushes are one of them. Even though it's a simple instrument that just lets us draw strokes, Photoshop makes it possible to add in whatever texture we choose.
Brushes allow even inexperienced artists to produce professional results quickly. Because there are so many brushes out there, choose the proper one may be your hardest challenge. If you didn't want to spend time hunting for a brush because you didn't want to waste time making an effect manually, then you'll realise why the internet is a vast gallery with free and paid possibilities. Because of this, we've compiled a set of Photoshop painting brushes for your perusal before embarking on any endeavour.
Water-Based Paint Tools in Photoshop The Water Brushes in Photoshop: A Way to Relax and Flow With the Creative Process
Water's transparency and liquid consistency make it a challenging medium to depict accurately. Its uneven waves and light reflection provide a design problem. Thus, the 15 high-resolution textures included in this pack may be used for a wide variety of tasks.
The Ultimate Collection of Photoshop Brushes for Painting Rocks and Water
If you're planning on include rocks in your river or lake design, these digital brushes are just what you need. The fact that they can be used for profit is the cherry on top.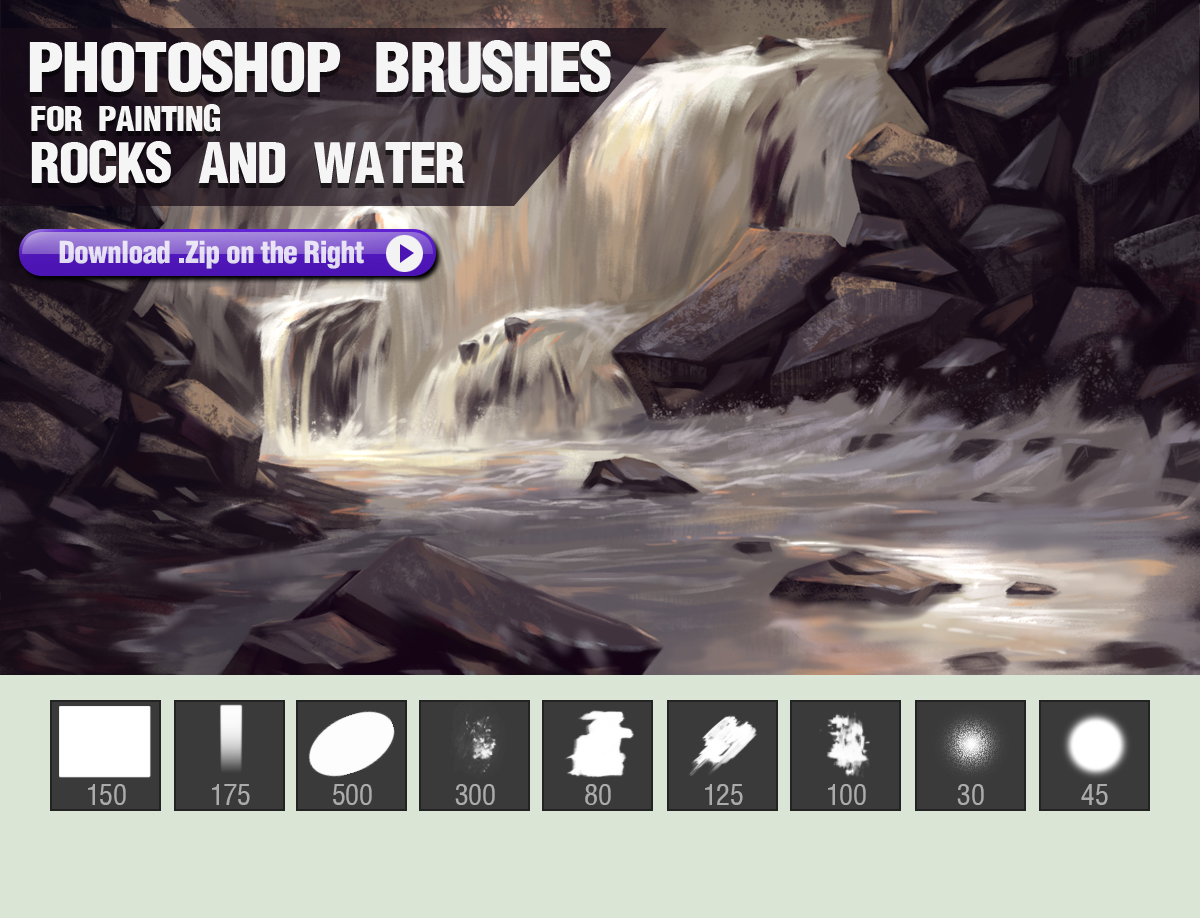 Artists, meet your new best friends: the Wavenwater Photoshop Brushes.
In this case, user Wavenwater offered to part with all of his brushes. Rather than focusing on just one sort of brush, this collection provides a variety of tools suitable for every creative endeavour.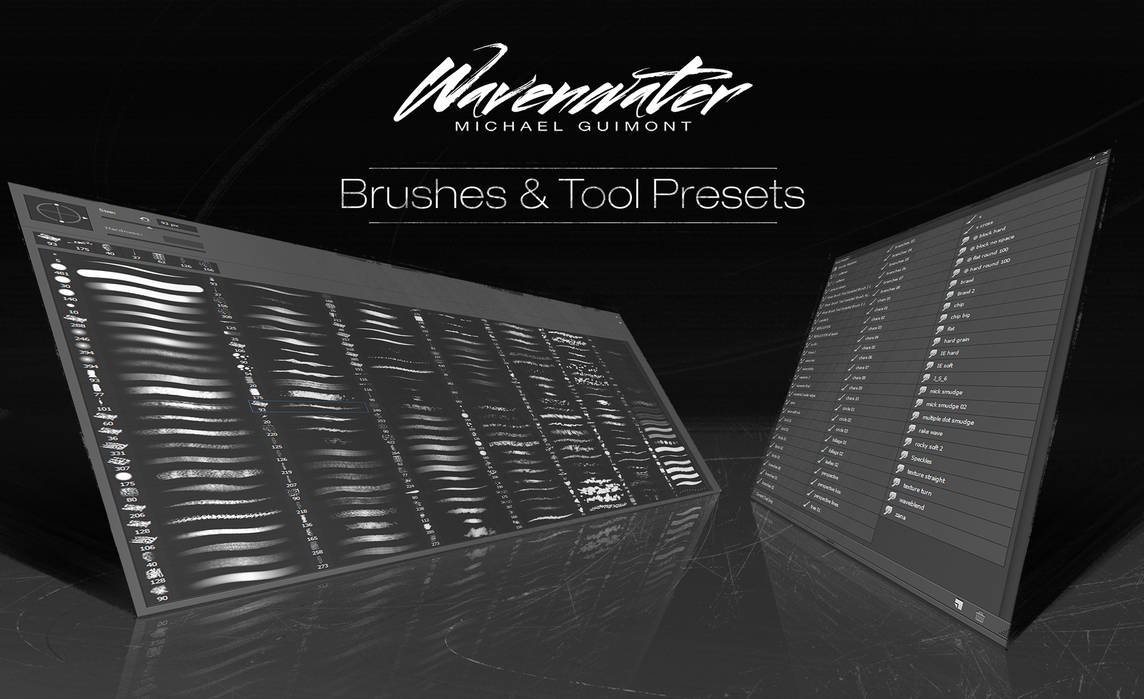 Painting Brushes – Let your imagination run wild
There are 56 different digital painting brushes included in this collection, and you may find that you need to look at them all before deciding where to begin your artwork. There are several types of brushes available, including hard, textured, fine-lined ones.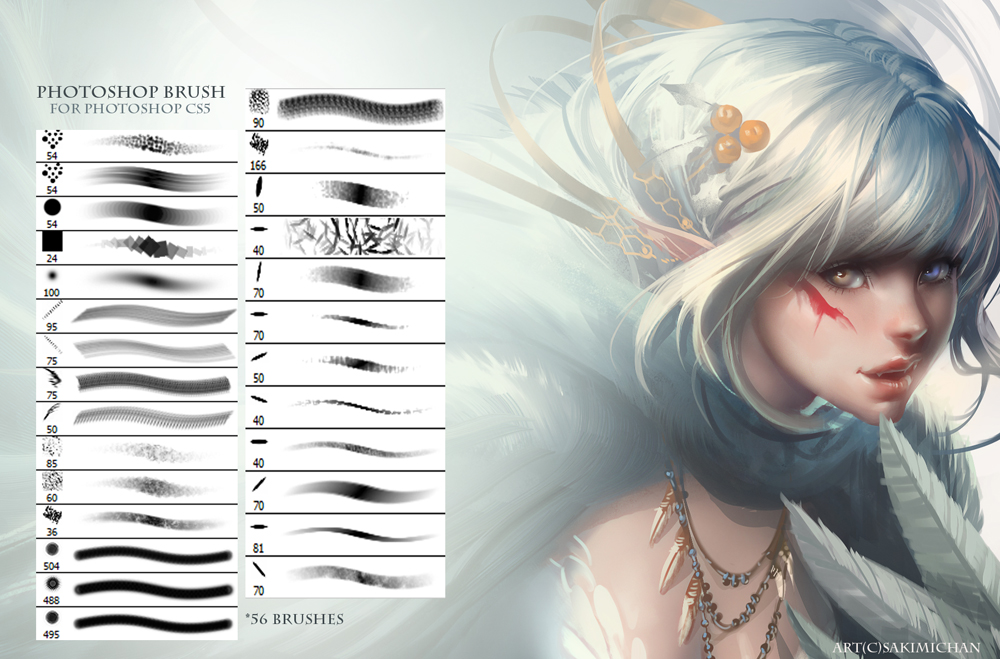 Concept Art Brush Pack – The professionals' choice
Anyone interested in conceptual art can benefit greatly from this collection of brushes. However, this package is so comprehensive that you may quickly and easily make any kind of professional-quality picture.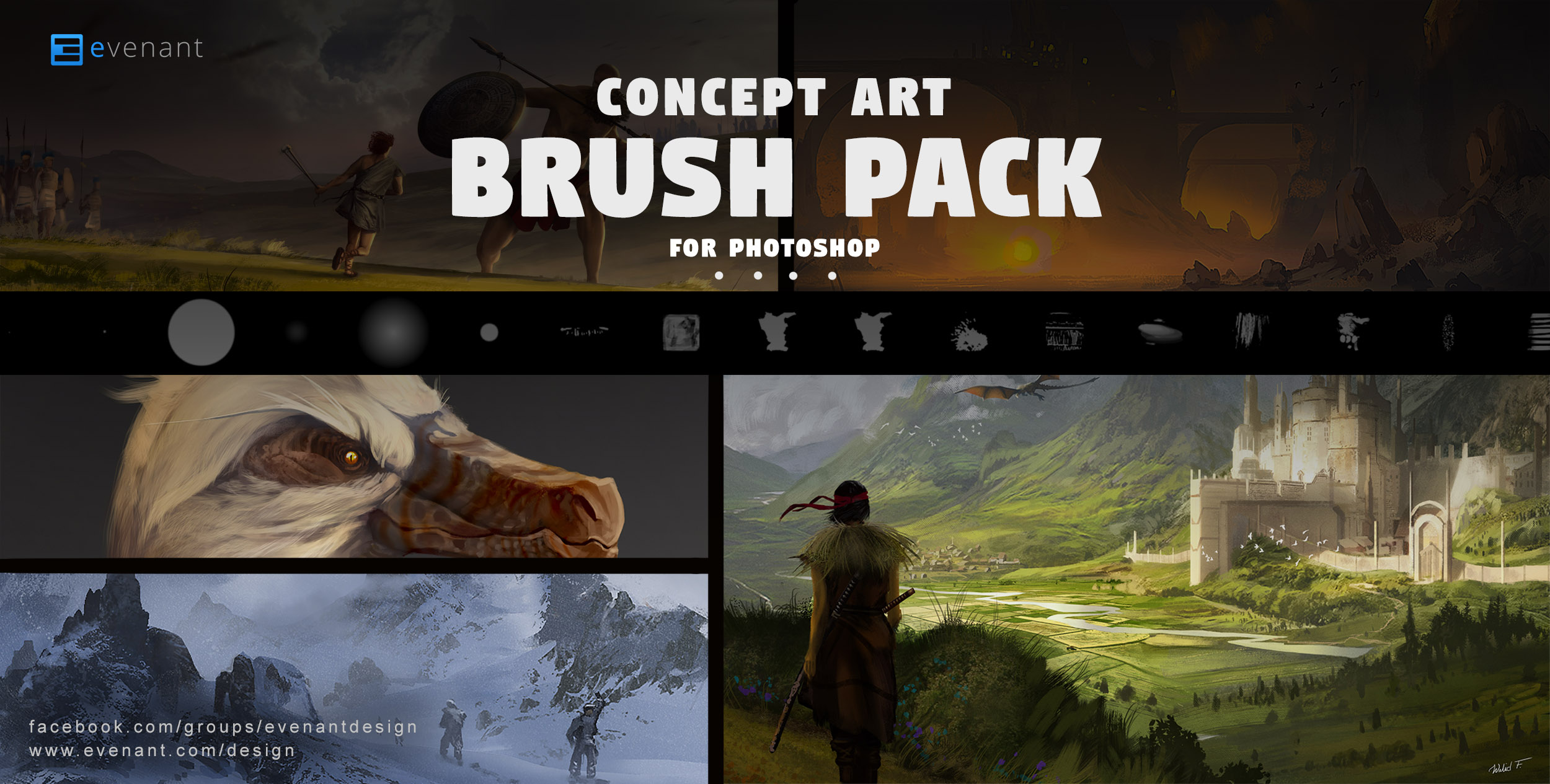 Thick acrylic paint strokes free Photoshop brush set vol 2 – A realistic effect
You need this set if you want an effect similar to that of acrylic paint on canvas. It'll look like thick plastic paint on the brushes and they'll radiate light. You are free to use them for business purposes, but you may not alter them in any way or sell them on to others.
Leave Brush Texture Photoshop – A natural touch
We can all agree on what nature looks like, but capturing that likeness on paper is no easy task. That's why tools exist, like the brushes at this page, to make recreating natural features like leaves a breeze. You may change the colours and add automated shadows to get the effect you desire.
TsaoShin Brushes – Not many options required
Some talented painters can do incredible things with only a few simple painting tools in Photoshop. Even though there are only four brushes in this set, they come in a variety of different textures, making them useful in a wide variety of situations.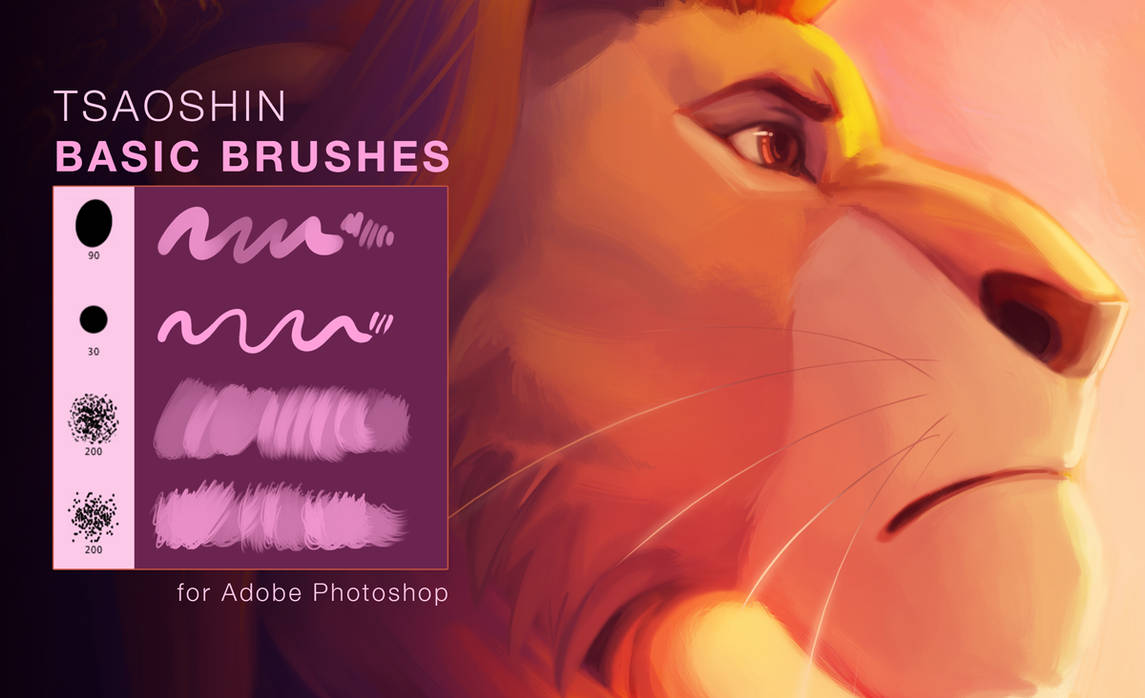 Abstract paintbrushes – Don't follow the rules
The most natural-looking results may be achieved using digital art brushes that provide a variety of shapes and thicknesses. There are 33 brushes in this set that are suitable for this purpose.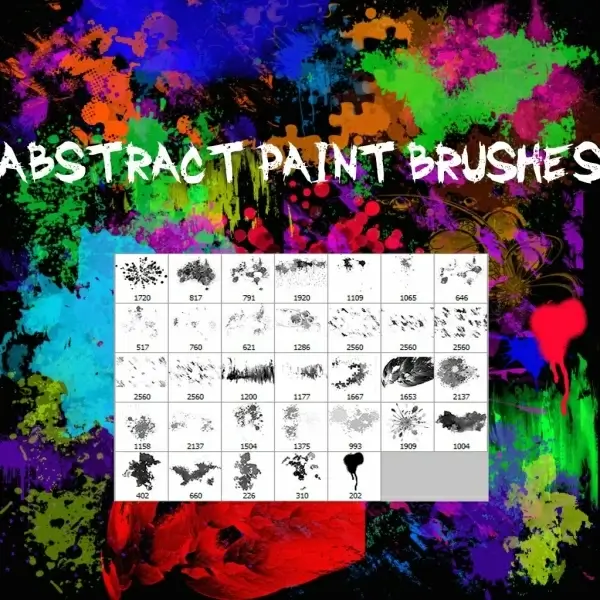 Dry Brush Strokes – Real paint
When you sketch with wet paint and let it dry, a rough texture is left behind that has individual brush hairs and stains. These 12 professional-grade brushes can help your artwork seem more lifelike.

3 Photoshop Brushes for Painting Skin – A beautiful skin
Using this brush, you can avoid having to sketch individual pores in the skin if that's not your thing. Three alternative skin tones are included, and with the author's extra guidance, you can even make the glitter seem genuine.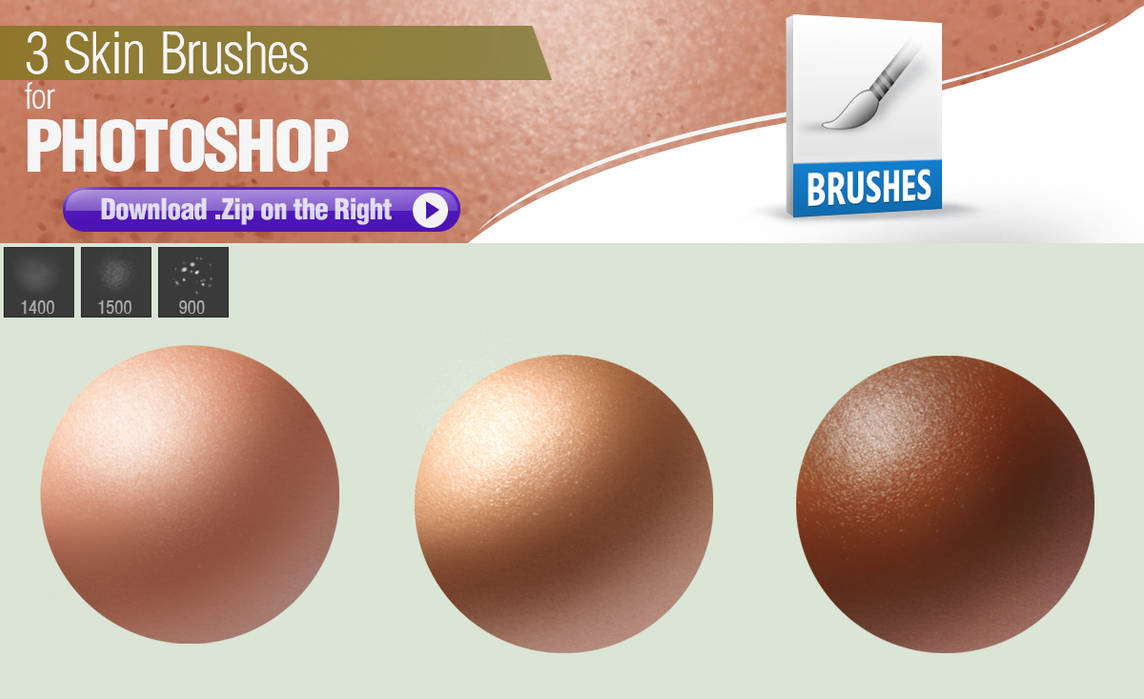 Marker Streak Brushes – No limitations
Markers are a staple of the art world and it's great to see them used in digital mediums as well. Here are 20 free alternatives to markers, each of which leaves a slightly different imprint.
Spray paint high-res free Photoshop brush set – Redesigning the basics
One of the most used brushes in digital painting software has a spray-like appearance. These four 2,500-pixel-resolution brushes are free to download and use if you like the dotted effect they provide.
Basic Digital Paint Set – The best way to start
Check out these brushes with a wide variety of textures if you're at a loss on where to begin your drawings. These digital painting brushes for Photoshop may be used for any kind of artwork.
Spray Splatter Paint Brush Photoshop – Bold designs
The use of spray stains produces a wonderfully messy look. These 12 Photoshop painting brushes are perfect for drawing in the attention of the younger demographic.
20 Spray Paint PS Brushes – Modern style
Another option, this time with more realistic stains thanks to paint drippings. With a resolution of 2,500px, all 20 brushes may be used without issue on any project.
Realistic Charcoal Brush – Love for pencils
Charcoal in the pencils gives every drawing an unbeatable texture, thus the author designed these brushes to recreate that feeling. There are many lines that represent various types of charcoal.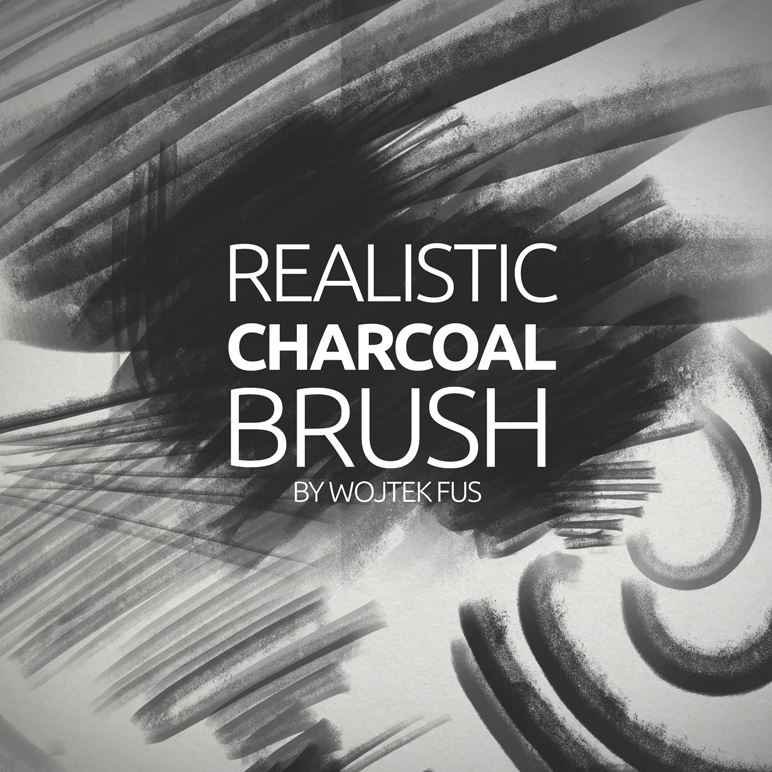 Hi-Res Spraypaint Photoshop Brushes –Appreciate excess paint
True spray paint is unyielding, producing outcomes that can't be predicted in advance. Dripping is only one example of such unintended consequences. The collection available at the above URL aims to capture all of these flaws so that they may be used as Photoshop art brushes.
20 Watercolor Photoshop Brushes – Faint strokes
Watercolor paint is thin, so it's easy to draw with nearly see-through lines and build up realistic shading by layering colours. Use these 20 brushes to bring your ideas into the digital realm.
Trails Brush Set – Ornamental designs
These Photoshop painting tools will allow you to add a touch of enchantment to your designs by allowing you to paint decorative trails. Images with and without textures, as well as sprays and trails, are included in the collection.