This high-resolution set of free Photoshop brushes recreates the impression of cracking, flaking, and rusted metal for a really dirty aesthetic. They may be used to add rust to digital artwork, but they can also be used to create rough, degrading textures and backdrops.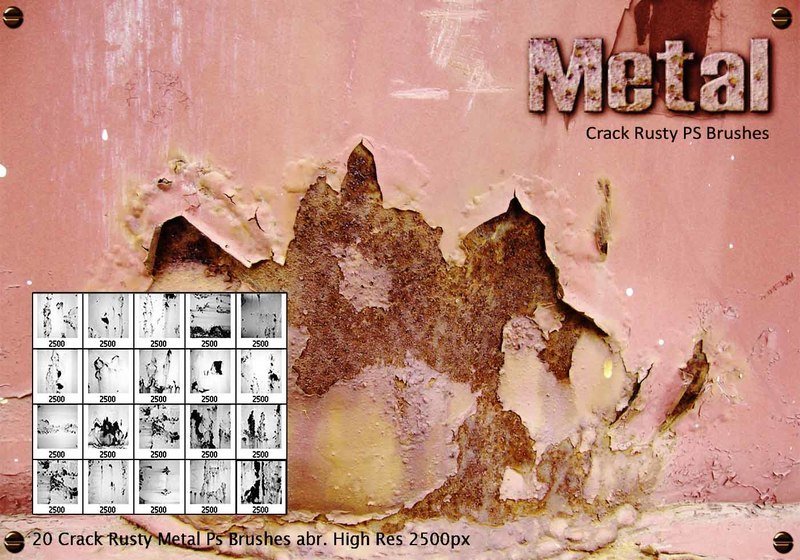 Liza Giannouri is the designer.
Usage: Personal and commercial use are both free.
Brush Lovers has Crack Rusty available for download.