This is a collection of up to 2500px fractal renderings grouped together with the concept of fairy tales due to their otherworldly aspect. These free Photoshop brushes may be used to create fantasy backdrops and textures such as rocks, cave and catacomb walls, and alien metals rapidly.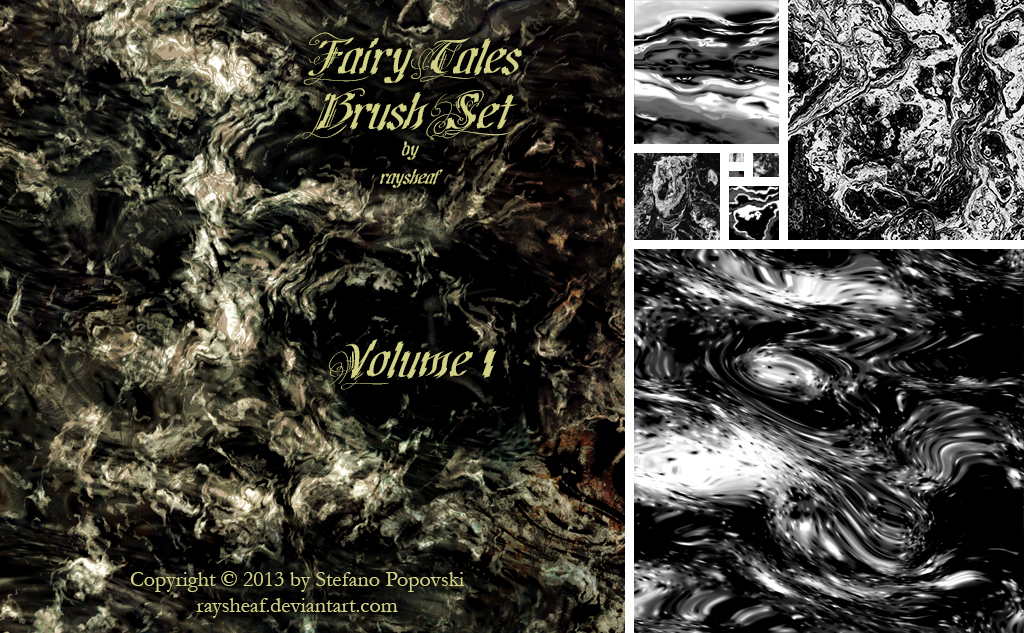 raysheaf is the designer.
Usage: Personal and commercial use are both free.
DeviantArt has a Fairy Tales Brush Set that you may download.