Discopada, a DeviantArt user, has created a bundle of 12 Photoshop brushes for sketching birds and adding feather effects. Each brush comes with its own piece of artwork, which ranges from delicate feather drawings to whimsical birds-on-a-branch.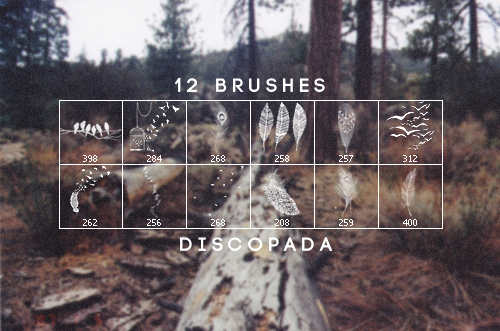 Discopada is the designer.
Download from DeviantArt for free for personal and commercial use with a credit.