Read Time:
19 Minute, 19 Second
These free plugins are designed for creative picture effects, batch processing, and basic changes.
Designers and photographers rely on Adobe Photoshop as their primary image editor of choice. Using Photoshop alone might take a lot of time and effort, despite the fact that it comes with numerous built-in filters and tools that allow you to create almost anything. It's not necessary, though, to do it alone.
Plugins for Photoshop are often developed by third-party software businesses to provide specialized functionality. When it comes to your creative work, they might assist you to address a single difficulty or a group of challenges. Furthermore, you may download and use as many amazing free Photoshop plugins as you like without having to worry about breaking the bank.
This list of free Photoshop plugins for photographers and designers is a great place to start.
Improve your productivity with these Photoshop add-ons. Youtube Backlinks Generator
The quality and length of your project are directly influenced by the way your tools and resources are organized. Fortunately, there are a number of free Photoshop plugins that may help you streamline and manage your workflow. As a result, they're simple to use and spare you from doing a number of tedious tasks. You may improve your productivity by using these Photoshop plugins.
When you utilize this plugin, you may more easily collaborate on design projects since it automatically creates assets and specifications. It might be challenging to write documentation, particularly if you have a lot of parameters to explain. To create interactive prototypes from static design files, Mockplus iDock reveals precise data for each layer and adds it to the specifications. It also classifies layers as exportable and makes HD slices automatically.
iDock is compatible with Photoshop CC 2015 and higher versions.
2. Swatchy (Windows / Mac)
Photoshop's swatch organizer lets you group swatches into folders for easy access. It is possible to use Swatchy with any version of Photoshop CC from 14.0 up to 20.0.
3. Prisma (Windows / Mac)
For managing your swatch collection and sharing them with your team, using Prisma. In addition, it lets you import and export color swatches as ASE files, apply them to numerous PSD files concurrently, and connect them to various text and form layers in order to simultaneously adjust their colors.
Adobe Photoshop is compatible with Prisma (the Old and the new version).
4. SuperPNG (Windows / Mac)
Photoshop's built-in capability is limited if you regularly interact with PNG files. This free plugin extends that functionality. You may choose how the alpha channel is handled with SuperPNG, and it includes clever quantization, metadata storage, and embedding of ICC profiles. As far as we know, this plugin works with Photoshop CS3.
This plugin makes it possible to work with PSD layers without having to open the file. Layers from a PSD file generated with a version of Photoshop newer than yours may be used with PSD Extract/Recover. Even if Photoshop can't open the file, it can restore the layers.
It's possible to use PSD Extract/Recover with Photoshop CS2 or later.
6. Griddify (Windows / Mac)
Free and open-source plugin Griddify lets you design your own grids and guides for free. You may choose the spacing, the number of divisions, and the region of the picture where grids should appear.
It is possible to use Griddify with Photoshop CS6 and CC versions.
This plug-in aids in the creation of high-resolution presentations for iOS mobile apps. Premade mockups, backdrop selections, and tools for developing interactions are included in the software's package. In order to use EasyMockups, you must have Adobe Photoshop CC 2015 or newer installed.
Use this plugin if you often use the Pexels library. In Photoshop, you may search through your Pexels collection by using this tool directly. Using the Pexels Photoshop Plugin, you'll have access to over 30,000 free stock photographs, all of which are organized into categories.
It is possible to use the Pexels Photoshop Plugin with the latest version of Adobe Photoshop.
Using Tych Panel, a tech automation tool is simple and effective. An easy-to-use panel design enables you to arrange many images into one collage. Wedding albums, magazine covers, and vacation photos may all benefit from stunning diptychs and triptychs created using Tych Panel.
Adobe Photoshop CS5, CS6, and CC 2014 are all supported by Tych Panel till 2021.
SplasHolder is a Photoshop plugin that comes in handy when dealing with a stock picture library, much as the Pixel plugin. Without leaving Photoshop, you may browse among the almost one million free stock photos on Unsplash.
Adobe Photoshop CC is compatible with SplasHolder.
Photoshop add-ons for layer management
When working with several layers, you'll want tools that are both quick and simple to use. Levels must be arranged and labeled properly, modifications must be applied to several layers simultaneously, or layers must be exported in various formats. Free Photoshop layer management plugins are listed below.
11. Composer (Windows / Mac)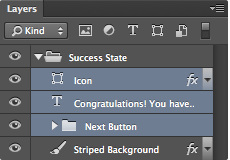 Multiple layers may be updated at once with Composer. Style, opacity, blend mode, positioning, and visibility are all adjustable. With only four instructions and a simple UI, Composer is fast and simple to use.
Adobe Photoshop CS5, CS6, and CC are all supported.
Layer management routines are included with this plugin. Layers Control lets you adjust layer names, erase unnecessary layers and effects, flatten layers, identify related files, rasterize or convert layers into smart objects.. etc.
Adobe Photoshop CC and CC 2014 are supported.
13. Ink (Windows / Mac)
Documentation of your layers is made easier with Ink thanks to the addition of information such as layer style (shadow, fill, stroke effects, etc.), typography, and measurements. There is a __ink folder in which all documentation may be found and used.
Adobe Photoshop CS6 and CC are supported by Ink.
14. CSS3Ps (Windows / Mac)
Your layers are converted to the CSS3 format by this plugin. Text layers are supported as well as multiple layer selection and the ability to deal with effects such as light and dark shadows and glows.
Adobe Photoshop CS3 and later are supported by CSS3Ps.
Effects plug-ins for Photoshop
Photo filters and effects are some of the greatest Photoshop plugins. Your creative vision will nearly always contain a certain texture, surface, or effect that is not accessible in the basic Photoshop version. Creating it yourself is an option, but it's far quicker and more efficient to utilize Photoshop plugins.
The finest free Photoshop plugins for creative work provide a wide range of photo effects, texture libraries, and astonishing picture alterations.
Photo filters for creating textures and borders are included in this plugin. A variety of textures may be created with Texture Anarchy, from geometric patterns to decorative borders. 2D and 3D textures, fractal-based textures, lighting, and color gradient palettes, blend modes and color combination tools, and a comprehensive preset manager are all included in the plugin.
Using Texture Anarchy will work with Photoshop CS3 and subsequent versions.
This free Photoshop plugin was created specifically to add lengthy shadows to your images. A number of options are available for customizing the look of your shadows using the Long Shadow Generator. Adobe Photoshop CC 14.0 through 18.0 are supported.
In Photoshop, Font Awesome offers you access to a collection of icons and logos. More than 1,500 pictures are included in the free edition, which may be downloaded as icons or SVG files and is organized into several categories and styles. Because they're meant to appear excellent at any pixel or text size, you may change them as you see fit.
Adobe Photoshop CC recognizes Font Awesome as a typeface.
To get started, you'll need to download and install the 12 Photoshop plugins included in Photo Freebies. Seen in monochrome mode, you may mimic red/green color blindness (only on Windows), convert RGB to HSL and YCC and HSL to YCC, adjust histograms and add sepia effects to photographs.
Adobe Photoshop 7.0 and CS1 through CS5 are both supported by Photo Freebies.
Color, Artistic, Gradients, Patterns, Warp, Noise, En/Decrypt, Other, and Nature are all included in this plugin's 69 picture effects. More than 130 pre-made presets are included, as well as picture filters for adjusting color; patterns, and gradients; effects including noise, zoom, mirroring, and paint; animation tools; blending modes; and more.
Adobe Photoshop CS4 and later is required to use Harry's Filters.
20. Medhi plugins (Windows)
More than 20 Photoshop plug-ins are included in this collection, including:
Creates textures by generating blots.
A variety of color effects are available in Absolute Colors, Color MegaMix, and Minute Lut.
Adjusts the contrast and color for artistic purposes using the Contrast Balance setting on the camera.
When you add grain, you get a more natural effect. Grain Natural
Creates fractal effects in Julia World
A kaleidoscope is a device that uses symmetry to generate patterns.
Images are deformed using wave processes in Melt, Weaver, and Wavy Lab
Seamless Border — Creates smooth textures.
Creates the illusion of painting by sorting tiles
Adobe Photoshop CC is compatible with Medhi plugins.
Photoshop fractal plugins by Richard Rosenman are awe-inspiring freebies. The following are only a few examples:
Buddhabrot, Carotid Function, Barnsley Fern Fractal A variety of picture effects based on fractal sets such as Mandelbrot, Julia, and self-similarity are available via the Fractal family of companies.
Halftone – Creates designs using halftones.
An effect that fills the picture with a random number of boxes is called Box Fitting.
Using high-pass frequencies, this effect sharpens pictures after they have been processed with the Highpass Sharpen filter.
Creates patterns and collages by converting photos into tiles.
Images are pixelated, or specified, depending on their geometric shapes.
Offers sub-pixel effects of diffusion.
Color effects may be achieved by using a channel inverter or channel modifier.
Photosynthetic Noise — Produces visual noise
Photoshop CS6 and CC 2013 through 2021 may run Richard Rosenman plugins, as long as they are installed.
22. Luce (Windows)
You may use this plugin to add light spots and directed lights to your photos. Light may be moved and directed, shadows can be created, and colors can be selected. You may also make random rays and smoke effects using Luce's randomization feature. Adobe Photoshop CS5 is supported.
For print, online, and multimedia purposes, PixelSampler provides picture filters. Image enhancing tools, customizable presets and darkroom, and film-type effects are among its many features.
Adobe Photoshop CS1, CS2, and CS3 are all compatible with PixelSampler.
Creative picture effects and filters, image improvement, and workflow efficiency are all areas of focus for Cybia's Photoshop plugins. You'll find a tonne of free Photoshop add-ons for photographers amongst them. In only a few mouse clicks, you may make simple tweaks or create stunning effects. Adobe Photoshop 6.0 or above is required to run Cybia plugins.
This is a list of Cybia's finest plugins:
You may activate and disable plugins using the Plug-In Switch tool. You'll be more organized and productive if you simply use the plugins you really need.
Photographic effects inspired by film cameras and darkroom processes are available in the Photomatic plug-in set for Photoshop. Hi-Spot, G-Force, Techni-X, NightScope (for night-vision effects), Pseudo-IR (for infrared effects), SkyGrad (for sky effects), BW-Plus (for black-and-white conversion), and FastFix are all included. G-Force creates grain effects. Techni-X creates clean black-and-and-white pictures suitable for printing, photocopying, or newsprint (for image enhancement).
There are eight Photoshop plug-ins included in this collection that may be used for creative purposes. AlphaWorks, ColourWorks, EdgeWorks, ScreenWorks, EmbossWorks, EmbossShop, SwapShop, MasterBlasting, and Mezzy are all included in the Works (for creating messy and grain styles).
Using color randomization, Color Surprise offers color effects.
One or more colors may be replaced with transparency using Chromatic. When it comes to quick color correction and backdrop replacement, Chromatic is an excellent tool.
Transparency layer masks are used to bend pictures in Image Inc. Using this plugin, you may create a gradient mask and import other ones.
There are more than 1,100 texture brushes included in the Brush Starter collection, which includes 600 classic brushes, 300 small brushes with a diameter of up to 40 pixels, and 100 brushes with a spacing of 80% and 100%.
400 computer-generated monochromatic textures are included in MonoFill.
Photo effects developed by Flaming Pear Software range from flooding a landscape to producing dream-like sceneries using Photoshop plugins. Flaming Pear Software offers a large range of free photo effects that may help you better your photographs and achieve your creative vision, in addition to their commercial goods. Color to monochrome conversions, format conversions from RGB to HSL, and effects like Solidify and Sphere Warp are included in the Freebies collection.
For both Windows and Mac, Flaming Pear's Photoshop plug-ins are compatible with the latest version of Adobe Photoshop.
Word bubbles may be added to your photographs with Cartoon Bubble. The font, bubble, and background colors, as well as their sizes, shapes, and colors, may all be customized. Allows you to store your favorite styles for future usage using presets.
Adobe Photoshop CS3 and newer are supported by Cartoon Bubble.
Some free Photoshop plugins for photographers are also developed by ImageSkill. Basic picture modifications, creative photo effects, and texture production are the exclusive focus of their efforts. Plug-ins from ImageSkill can be used with Photoshop 7, CS2, and CS2.
Adjust the brightness, color balance, and contrast of your images with the Magic Enhancer's capabilities.
In addition to the 100 patterns and 25 masks included, Tile Builder allows you to create seamless patterns using symmetry.
Image contouring may be done quickly using the outliner.
With a collection of displacement maps included, the Displacement Map may be used to create geometric distortion effects.
Stereograms may be used to create textures and patterns using this filter. The number of texture tiles, depth, anti-aliasing levels, and starting position may all be adjusted. Adobe Photoshop 6.0 is supported by Stereogram Lab Filter.
Photoshop plugins for picture improvement and special effects are available for free from Martin Vanek. For example, there's Color Cube, a 3D tool for visualizing all of an image's hues, Color Replacer, Contrast Mask, Hue Restorer, Pano Warp, Perspective Transformations, Pinocchio, and Sliding Tile Puzzle, all of which can be used to enhance the contrast in photos with a wide dynamic range or to fix photos that have been overexposed (for removing wires and other objects that ruin a picture).
Plugins from MV are compatible with Photoshop CS3 and later.
The chromatic aberration in your images may be removed with the help of this plugin. No manual modifications are required since it allows batch processing. Adobe Photoshop CS through CS4 are supported by ChromeAcute.
AlphaPlugins RedEyes uses a semi-automated technique to eliminate the red eye appearance. It's simple to use, and the results are very natural. Photoshop 7.0 and later versions are required to use the plug-in.
Texture generation tools are available from NVIDIA. A few of its capabilities include the ability to generate normal maps, compress textures, create mipmaps, and format cub maps. It is possible to use NVIDIA Texture Tools with Adobe Photoshop from version 5.0 to version CS6.
Kill White is a tool for removing all of the white space from a picture. Replace backgrounds, edit drawings, remove white haloes, and apply creative effects using this tool. – From Adobe Photoshop 3.0 up to and including CS5, Kill White may be used.
You may use this plugin to enhance the quality of your panoramas. It simplifies the editing and presentation of 360-degree panoramas by unwrapping them into flat planes. They are then returned to their former shape. Adobe Photoshop CS6 and CC are fully compatible with Super Cubic.
The Orange Box has a number of free plugins that may be used to improve and enhance your photos. The first step is to instal the FX Box plugin, which serves as a library for the other plugins and makes them available for usage. Newer versions of Adobe Photoshop CC 2014 and beyond can use the Orange Box plug-ins.
Allows you to generate HDR effects by extending the dynamic range of your photographs and adding a sharpening filter.
Automatically apply painted effects to your photographs with Free Oil Paint.
Film grain, light leaks, and the hipster effect are among the 18 picture effects and filters offered by Free Photo FX. Unique aesthetics may be created by combining them.
You may use this free seamless texture generator to make your photographs into a tiled or mirror-like pattern.
Polar Projection — Creates spheres or discs from panoramic images.
A cuboid generating function, a 50px isometric grid, and four different isometric transform orientations combine to create isometric icons in IsometrIcon.
Use the Pixel2Vector Convertor to create vector or Custom Shape Tools from pixel shapes. A pixel layer, a layer group, or a smart object may all be used.
When it comes to colour correction and wedding picture editing, action plugins for Photoshop come in helpful since they allow you to automate the process. With the tools included in this set, you may do rapid colour corrections, portrait enhancements, and other picture changes.
You can do more than simply create straight lines on a white canvas with a brush in Photoshop. It is possible to create realistic fog to a shot with this Photoshop plugin. This includes the addition of smoke, lovely clouds, and grass. Just a few brush strokes and you'll get an incredible outcome. Try it out for yourself by downloading this package.
Try a realistic overlay if Photoshop brushes aren't adequate for you. You may use it to enhance the bokeh in the backdrop, add snow or rain, or even replace the sky with a more gorgeous one.
In this article, you will learn about 20 free and low-cost Photoshop alternatives with almost identical capabilities.
Using these Photoshop add-ons, you may give items in your image a more realistic texture. The model's clothing, the backdrop, and even the water in the environment may all be changed to suit your needs.
Based on the input data, the plugin automatically analyses and optimises the picture. Multiple controls for adjusting shadows, tones, saturation, details, highlights, contrast, and so on are no longer necessary thanks to this plugin's inclusion in the process.
41. Layrs Control 2
In order to help you keep your workspace organised and speed up the picture editing process, Layrs was built with a single click of the mouse. You may, for example, clear off any and all unnecessary activities on a certain layer using this tool.
It also eliminates all empty layers and flattens all effects on specific layers. Additionally, the plugin turns a layer into a detachable smart object and searches for libraries and documents with similar names after converting an image to pixels. Layrs may save you a lot of time if you utilise them correctly, particularly when working with large, multi-effect files.
Creating diptychs and triptychs is made simple with Tych Panel, a one-of-a-kind plugin. It has a broad paradigm for building rows and columns that allows it to accommodate an arbitrary number of layouts. Professional photographers will appreciate Tych Panel's easy-to-use panel interface and automation features.
If you want to apply a stunning colour effect to your images with only a single click, this plugin is for you. For landscape and portrait photographs, automatic and professional colour grading is provided.
While working in Photoshop, the Pexels plugin gives you access to a vast collection of stock photographs. It makes things a lot easier to do at work. If you're looking for inspiration and the perfect picture for your next project, you may browse through categories, popular photographs, or new photos. The Pexels library has almost 30,000 photos.
45. Denoiser
Photo noise may be reduced by using XimagicDenoiser. You may get high-quality results as if you've used top-tier photo-sharpening software using seven new ways. The greatest Photoshop plugins might be rather pricey, but they're well worth the money.
Even if you're a professional photographer, a novice user, a designer, or an artist, these filters will help you. In order to facilitate and influence picture editing, I've developed a list of the most essential tools.
Create realistic isometric objects for use in web design and game development with this Photoshop plug-in. In addition, it has a configurable cuboid generator and a 50px isometric grid.
This plugin will enhance the clarity and brightness of your photographs. Warmth, tenderness, and brightness are all there in spades thanks to this filter. You may use it to create amazing photos that mimic the illumination of a sunset or dawn.
Adjust the image's tonal balance with the Amount slider. Saturation sliders may be used to alter the overall brilliance of the colours.
From pictures, Seamless Textures 2 generates high-quality seamless textures. Regular textures may be added to your Photoshop's template collection, as can mirrored ones.
49. Velositey
For web designers, Velositey is a lifesaver. Using this Photoshop plugin, you can quickly and easily put and modify various website layouts and individual parts such as the headers, the sliders, and the content blocks. Velositey has made prototyping simpler than ever before.
Transform Each Photoshop plugin is the best option if you need to modify or rotate many items on various levels. You may get a preview of all the changes you've made before you really make them by using the preview button.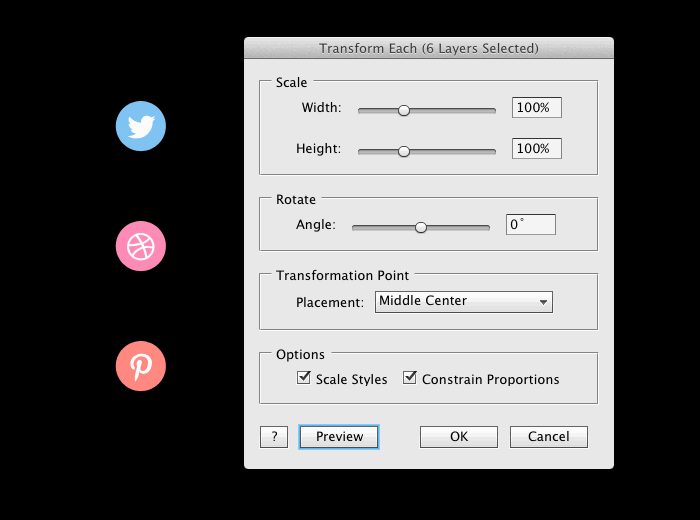 Halloween girl vector created by upklyak – www.freepik.com