This collection includes 12 high-resolution (2500px x 2500px) Photoshop brushes for producing an exquisite broken glass effect. They are readily customizable, allowing you to change the opacity, blend modes, and mask out various areas of the brushes to create textured effects.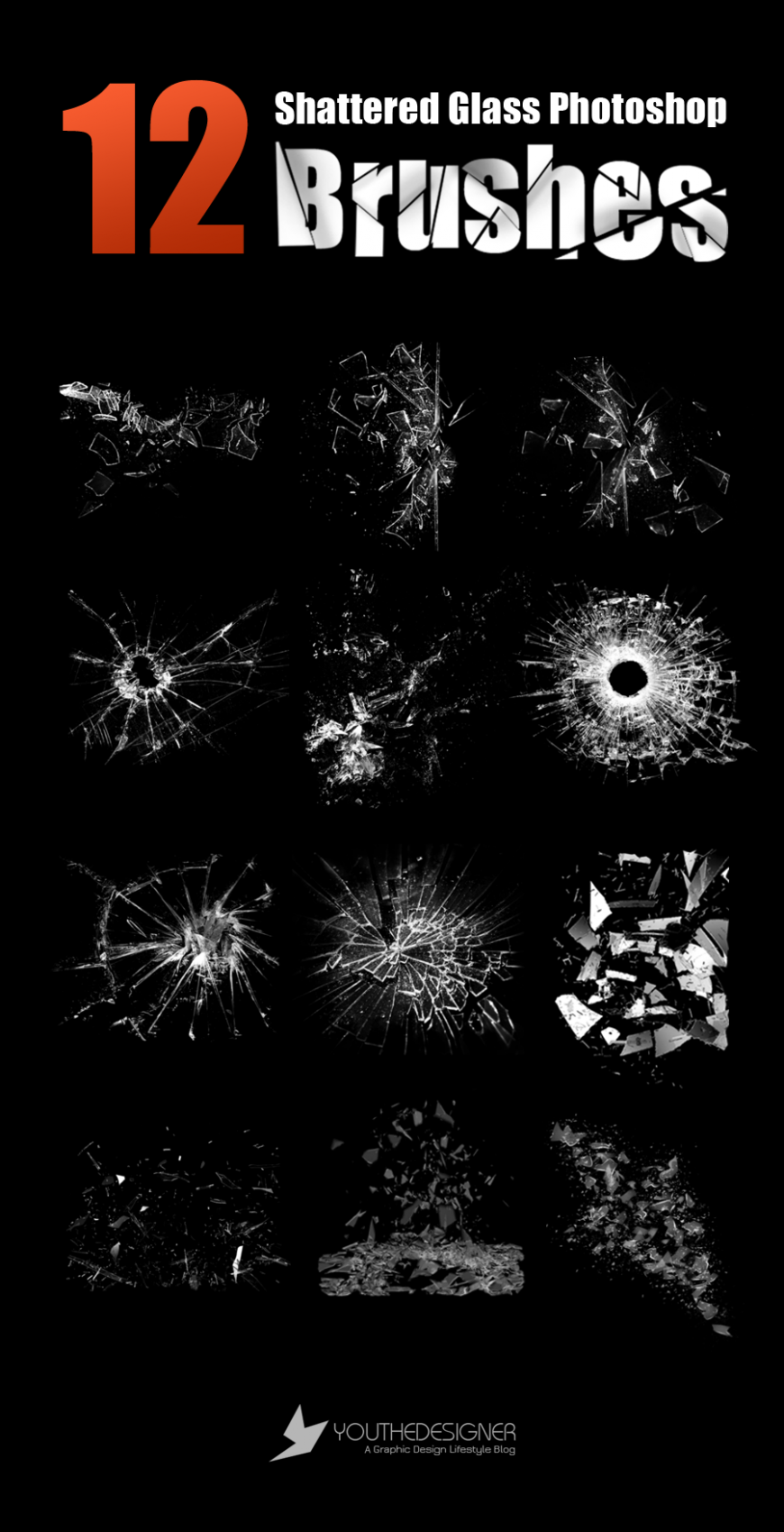 UCreative is the designer.
Usage: Personal and commercial use are both free.
UCreative has a free download available.