Create a Hobbit-style map using DeviantArt user StarRaven's sketchy cartography Photoshop brushes. Mountains, houses, trees, meadows, and a variety of symbols are all included in the pack. The download contains a transparent PNG file containing all of the photos, as well as a brush file.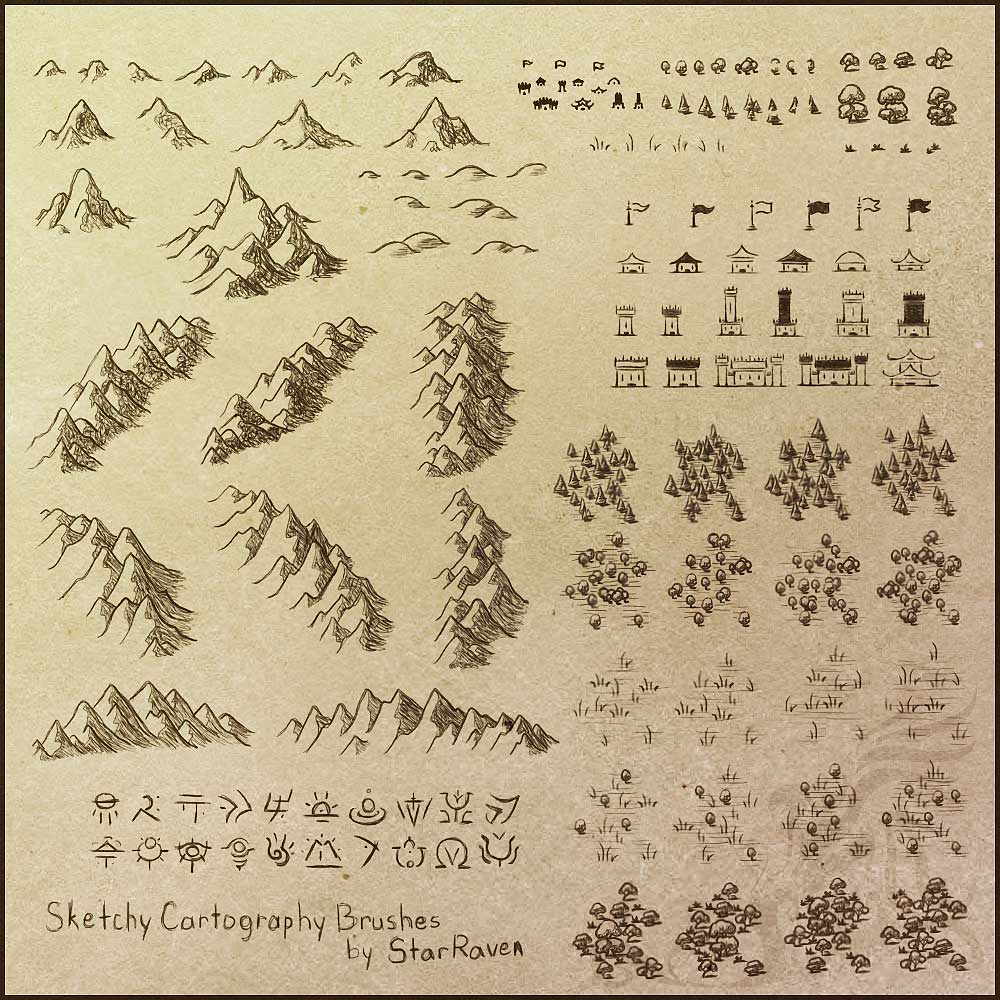 StarRaven is the creator of this design.
Use: Personal usage is free; commercial use requires permission.
DeviantArt offers Sketchy Cartography Brushes for download.