Read Time:
13 Minute, 45 Second
Is it really feasible to keep users interested in a website with an average design in today's ever-changing digital landscape? Nope, that's all I can say. Keeping up with the current web design trends is essential to making an impression on your visitors. For web firms, this is even more of a challenge, since they must demonstrate that they are at the forefront of attractive, intelligent design that places a premium on the user experience.
In this spirit, make certain that the website of your organization is up to the standard. Showing off your expertise on your website is a great way to attract new customers and grow your business. An estimated 88% of people who have a negative experience online will never return to your website again. An out-of-date, unmaintained website will turn away customers.
Customers are looking for a sleek, contemporary website with an easy-to-navigate interface. They are more inclined to trust your work if you exhibit the most recent web design trends on your website. And if yours isn't up to snuff, they'll probably switch to a different firm.
Since web design is responsible for 94% of internet users' trust in a website, it's imperative that you keep up with the current trends in website design in 2022. From the minute a visitor lands on your site, provide them with the newest in web design ideas.
Here are a few current web design ideas and inspirations to get you started, as well as to entice your customers to select your company over the competition.
What Will Be the Most Influential Web Design Trends in 2022?
For the remainder of the year and beyond, several web design firms are already brainstorming new web design inspirations and trends. They're increasingly trying to make their website mimic real life.
For internet users, including your customers and their target audience, websites have become an essential aspect of daily life. As a result, make sure your agency's website, as well as those of your clients, adheres to the newest trends in website design.
Consider incorporating some of the following seven website design trends into the work of your clients in order to gain their loyalty.
1. Asymmetric Layouts
The visual aspects of a website's layout are organized in a way that keeps visitors interested in the content. Symmetrical interfaces have lost favor in recent years due to the perception that they are monotonous and predictable.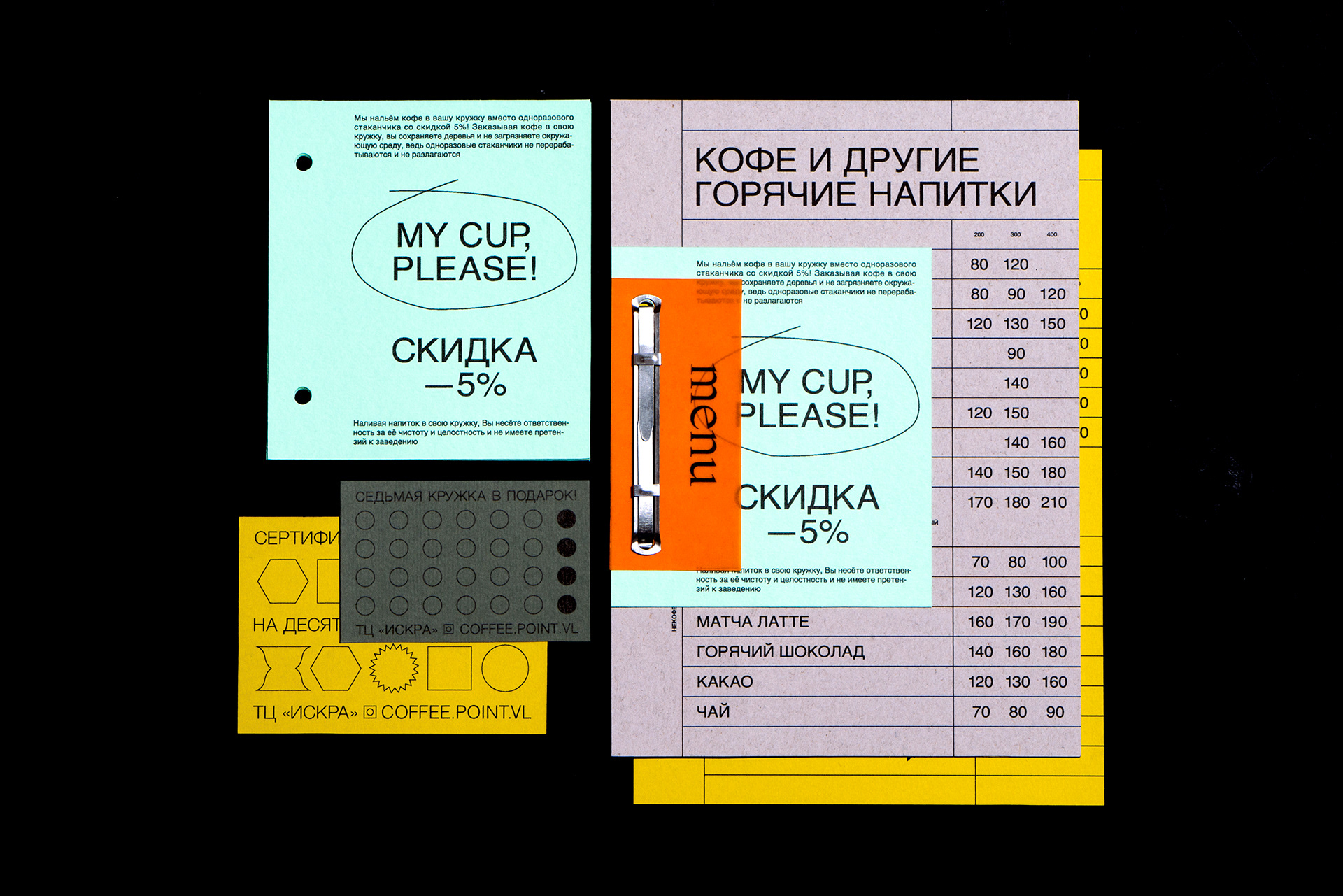 Symmetrical arrangements, with their inherent stability and harmony, aren't something we're ignoring. If you want to stand out, an asymmetrical layout is the best way to do it.
An asymmetrical layout helps to provide a unique and memorable experience for website visitors. Rather than geometric patterns and rigid lines, 2022 is all about organic or flowing shapes. That's because web designers are more likely to incorporate the digital realm into everyday life. Trends in online design may follow the same asymmetrical patterns as tree branches, hills, and riverbanks.

The parts and folds of a website are separated by organic and flowing forms rather than lines or angles. Your visitors will appreciate a pleasant user experience with these shapes in the backdrop of your webpage, as well as the subtle attention they get from using them.
If you truly want to include lines into your design, you may utilize Slice of Machine Learning as an example.
You're worried that these designs will be too much for your customers. A wireframe may be used to assess the importance of each design element in the layout. Before creating an asymmetrical website layout, consider the color, size, and movement of the visual components.
2. Retro Fonts
Colors and fonts with a nod to the past have an enduring appeal. Retro typefaces may be used in a wide range of ways, with varying degrees of flair and craftsmanship. Using vintage typefaces may bring flair to any website's design, from trite and tropes to bold and gorgeous.
Incorporate a range of fonts and sizes. Layers, floating components, overlapping visual designs, and larger typography are all examples of this. Experiment with different ways of expressing your thoughts so that they may be understood by as many people as possible while yet being concise and unobtrusive. Bold vintage typefaces like American Scraps, Cuban Council, and New York Moon may be given a sleek and modern makeover by combining imagery from the present with those from the past.
Retro typefaces will be big in web design in 2022, and here are some of the hottest examples.
Using Clarendon, Georgia, Sans Serif, Refrigerator-Deluxe, Arial and Futura's old fonts creates a vintage ambiance to American Scraps's website. '
They employ Arial, Geneva Verdana, Sans-Serif, Georgia, and Times New Roman fonts as well as Serif fonts.
Georgia and Serif fonts are used on New York Moon's website to create a strong vintage design that effectively evokes a sense of nostalgia.
3. Parallax Scroll Animations
A smooth transition between foreground and background website components gives rise to the parallax effect. Awe your customers and the others that visit your website with eye-catching animations as they navigate through the different sections.
Visitors are charmed by the illusion of depth created by parallax motion. Web design trends aren't only for grabbing notice; they can also be used to encourage visitors to take action. To entice viewers to engage with your CTA, utilize trigger animation to change the color, shape, or speed of the CTA element.
Play with dynamic letters, foregrounds, and backgrounds on your homepage to make an impact on your customers and their visitors. If you're going to employ parallax scrolling, make sure you don't go overboard.
This year's most popular examples of parallax scrolling in website design were Qode Interactive Catalogue, dog studio, Madwell, and The Story of the Goonies.
With the use of simple forms, graphics, and parallax effects, the Qode Interactive Catalog adds life to its website's design

Using parallax effects, Madwell brings life to the visual design aspects. The cursor-moving graphic design creates fantastic sights. This website's design is further enhanced by the use of vibrant colors and organic forms.

For a dynamic visual and aural experience, The Goonies employs parallax effects and a voice user interface. Allows visitors to choose how they experience the website by allowing them to play or stop audio.
4. Horizontal Scrolling
Due to its ability to encourage engagement and involvement, horizontal scrolling is expected to be a popular design element until 2022.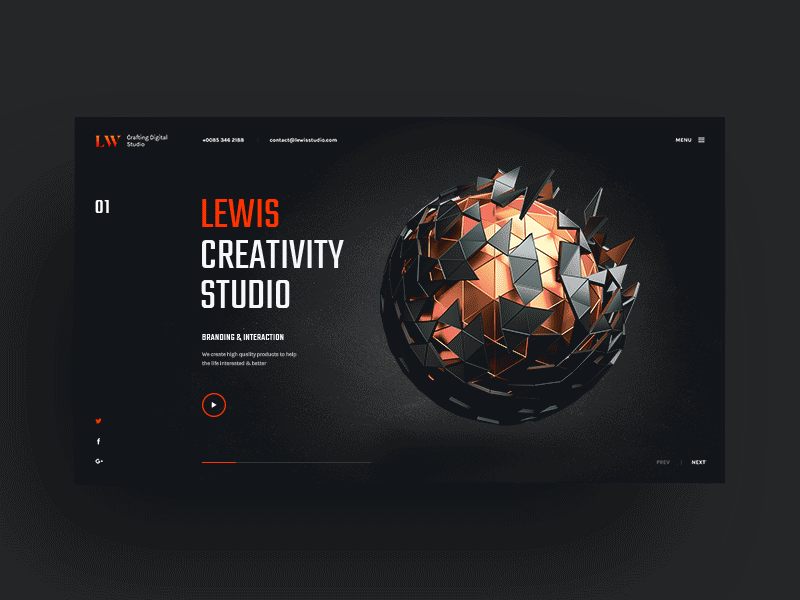 Horizontal scrolling requires the user to actively participate in what's occurring on the screen when navigating a website. In order to keep them interested and involved, this encourages them to respond more.
As a result, many designers have begun to experiment with new color schemes and animations, along with radical layout changes, on their websites. Every time you scroll, it will seem as if you are turning a new page.
The usage of arrow buttons with clear labeling to guide visitors across horizontal material is one consideration when using this scroll effect. Color transitions and navigation arrows are used by Parsons to assist people to traverse the layout of its website.
Pay attention to whatever parts of your website's design will benefit most from horizontal scrolling. You may be able to use it to show pictures from a photo gallery or to zoom in on huge photographs for a closer look at the details with a little horizontal scrolling.
Horizontal scrolling, when paired with visual signals like navigation bars and arrows, provides an exceptional user experience. Remember that your website users are real beings, and they desire human-like, engaging experiences on the internet.
When done well, the horizontal scrolling effects of Square, Emanuele Milella, and D. Potter Studio stand out.
5. Minimalistic Extremes
In order to improve the user experience, minimalism relies on employing fewer design components and softer colors instead of more vibrant ones.
When discussing minimalism, flat design, white space, subdued hues, and an overall cleaner style come to mind. Contemporary online designers have recreated minimalist web designs, which were formerly trendy in the early 2000s.
Non-standard minimalist designs may be achieved by using colorful minimalism in order to emphasize vivid colors and crisp typography while minimizing design features.
You may mix and match the current web design trends with simplicity. Add dimension to your website's basic style by including 3D design elements and images. Encourage user interaction with your website's design by including modest parallax scrolling.
There are a number of outstanding instances of websites that employ colorful minimalism in order to pique the attention of their visitors, accentuating just those areas that matter most in order to make an impact on their audience.
Neumorphism is a kind of contemporary minimalism that falls between flat design and skeuomorphism. Drop shadows, semi-flat hues, and digital embossing or debossing for a clean design provide depth to flat designs by mimicking materiality via a soft, extruded effect.
Visitors are more likely to engage and use a website's features if they feel more connected to the design. Julien Brion, a web designer from France, used Neumorphism to transform flat icons into realistic 3D visuals in the design above.
One of Gloria's clients is a web designer that incorporates neumorphism into her designs while keeping them simple and tidy.
6. Videos in Layout
A well-designed website delivers an enjoyable experience for its visitors. This may be achieved by combining various graphic components with text, music, and even video. The cinematography in the background that is well-done may captivate the viewer's attention and provide an unforgettable visual experience

While YouTube films may be placed on a website, high-quality videos have a significantly longer shelf life. As an illustration of your abilities, you may include a humorous visual depiction of your work portfolio on your landing page.
Transparent films in the background, video inserts in articles, and promotional videos or interviews are all excellent methods to include video in your website design. Using it as a design element is also an option.
Black negative, The Hidden Worlds of the National Parks, and Bienville Capital Management are amazing examples of websites that employ films and audios in their backdrops to create enchantment on screen for their viewers. Whereas, Any.do incorporate video into its user interface via the utilization of a fashionable smartphone form factor.
7. Augmented Reality
A new frontier for Augmented Reality (AR) has opened up with the success of Pokémon Go.
Web designers are incorporating computer-generated graphics on top of real-world objects and surroundings in order to bridge the gap between reality and the virtual world.
Users may virtually try on sunglasses, hair color, outfits, and more using filters similar to those used on social media platforms like Snapchat and Instagram, which makes this technology particularly valuable for e-commerce sites. Unlike VR, however, AR offers a really immersive experience for the user.
Improve user experience and assist customers to find the finest items online with the use of AR on these websites.
Time – "Landing on the Moon," and Toyota, have employed AR for their websites or marketing campaigns in order to increase sales and conversions.

In contrast to Toyota's usage of augmented reality (AR) in its Corolla ad campaign, Time offers a mobile app that allows people to experience "Landing on the Moon" from their smartphones.
Experts Reveal the Most Effective Web Design Trends of 2023
Listed here are some of the most cutting-edge web design trends for 2022 that may assist you in refreshing the look and feel of your website.
The following are some of the most successful web design trends as reported by industry professionals.
1. Outstanding Visualizations in 3D
It has been a long time coming, but 3D images have had a major influence on website design." High-quality 3D images are becoming more common in web designs these days. A fresh approach to web design that puts the user first is shown by these 3D visuals. Using 3D elements increases the amount of time people spend on a website.
3D may have a greater impact on minimalist designs. Today's customers are seeking websites that are innovative and distinctive in design. Using 3D elements on a website gives customers a feeling of distinctiveness, which they like.
2. Floating Elements, Shadows, and Layers
"Shadows and floating pictures and visions produce positive feelings." As a result, the website seems to be three-dimensional.
Text, pictures, and videos may all benefit from this trend. UI/UX design businesses employ the concept of layering to place one element on top of another. Adding depth with soft drop shadows is another option. These components combine to create an eye-catching and attractive website that also has a light and airy feel about it."
3. Colors that are calming and soothing
Since many people are working from home these days, they are spending a lot more time on computers. Many people get eye strain when gazing at screens for long periods of time. Color schemes that don't strain the eyes of customers are being used more often by web designers in light of this.
Site designers in 2022 will concentrate on soft and cozy hues since they serve as a bridge between bright and dark themes. Green, pink, and warm brown hues are calming to the eyes and don't cause eye fatigue. Web design trends will continue to be influenced by this present web design trend in 2022, and it will help users by enabling them to spend longer time on a website without encountering any inconveniences."
4. Neumorphism is a fourth term for this phenomenon.
Web designers now have a new tool at their disposal: neumorphism. It's a new style that takes the flat layers of a website and gives it height. Search bars, buttons, and text boxes will all be enhanced with this new layering technique. It generates a depth and a whole new dimension by stacking items.
perspective to the web in 2023!!"
5. In design, story-telling is an important part of the process.
No longer is the purpose of web design to build an organization's "static brochure." Storytelling has been an important part of the site's evolution… In addition, there is a degree of skill required. Visitors are more likely to stay on a page if it has a logical flow, rather than if everything is crammed above the fold. This is due to the fact that people recall tales more easily than they do facts.
This narrative flow must be included in the design of websites.
In 2022, we'll see a lot more work spent on ensuring sure the website is a scrollable experience that allows users to travel through a narrative naturally. In order for them to finish, they must be able to respond "what do they do?"
Conclusion
When you build websites for trend-setting agencies, your customers will be more likely to come back for more, and they'll be more likely to refer your services to others. Your agency will see a boost in sales as a result of this.
Your website should be awash in vibrant colors, but it should also be easy to navigate.
Take action now. Get to work on the current web design trends right now so you can provide your customers with a contemporary and interesting website design. Finally, make certain that your website is mobile-friendly so that all of your hard work can be rewarded when you relaunch your site.